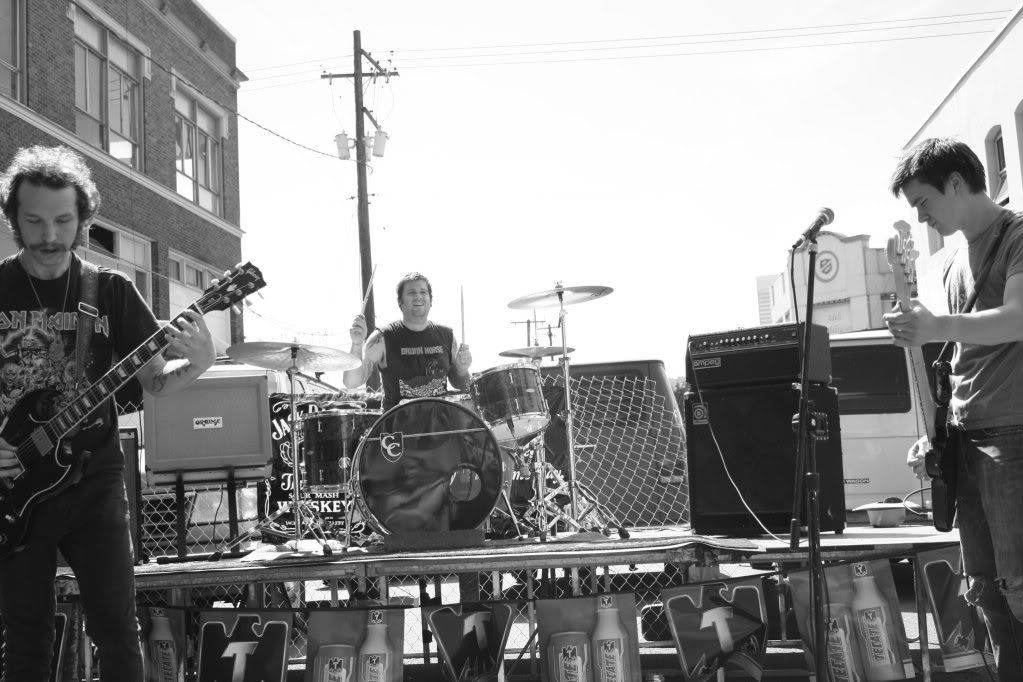 Mix bag so far for the Sons in July. Got to play with some of the best national talent Portland has to offer at last weekend's East End Block Party. Hung out with Red Fang, Danava, Rabbits, Lord Dying and new friends Therapists and Drunk Ladies. The three of us got pretty day-drunk/crossfaded and had some fun in the sun. Big thanks to Gabe and the wonderful folks that make East End what it is. Thank you to the bands we shared the stage with as well. All great people.
We played our second show of the week in Seattle. Strikingly similar to the first time we played Seattle as we didn't get paid and we played to friends and family. Seattle is a tough town. I think we're over it until we get a good chance to go up there. Fun, nonetheless, to see our good friends, Nick, Carly, Lacy, and others. Thanks to Machina Mageddon and Alex's Hand for the support.
We still got a lot of awesome shit going for us: 7/14 at the Know with good friends The Doseywallips from Seattle, and good pal Brendan McCracken and his project, Eee Eeee, opening. That's it for now.
Ryan